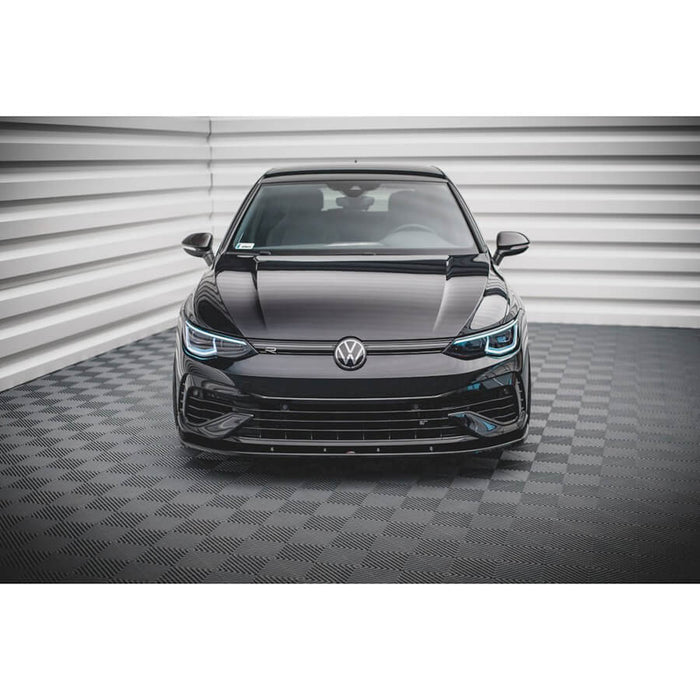 VW Golf R MK8 Front Splitter - Maxton Design
£184.00 inc. VAT £153.33 excl. VAT
Maxton Design Front Splitter for VW Golf R MK8.
**Available for Pre-Order**
**USING THE DROP-DOWN MENU ABOVE SELECT IF YOU WOULD LIKE COLOURED STRIPE TO BE SELF FITTED.**
Give your MK8 Golf R that unique look with the Maxton Design Front Splitter Kit.
The Front Splitter from Maxton Design has been precisely crafted to give your MK8 Golf R that eccentric style. Give your Golf R MK8 an individual style with this styling product. Maintaining Maxton Design's top-tier quality this Front Splitter will keep people staring. Giving your car the impression that it has been lowered intensifying its race-ready look.
The Maxton Design Front splitter also increases the down-force on the front of the Golf. This down-force is due to the splitter lowering the car, forcing more air pressure to go over the car rather than below it. Built from Maxton's trademark ABS plastic for improved flexibility and enhanced sturdiness, this Side Skirt Diffuser can handle whatever you throw at it!

Want to enhance more than just looks? Check out the VP370 Stage 1 Remapping software to give your Golf that injection of power.
Key Features:
- Improved Aesthetics.
- Lowered, sportier look.
- Improved grip and stability.
- Constructed from ABS plastic.
Kit Includes:
Front Bumper Lip Spoiler
Mounting Kit
Mounting Manual
PART NO: VW-GO-8-R-FD1G
Contact us?
You can contact a member of our team using our Contact page.
Take a look
You might also like