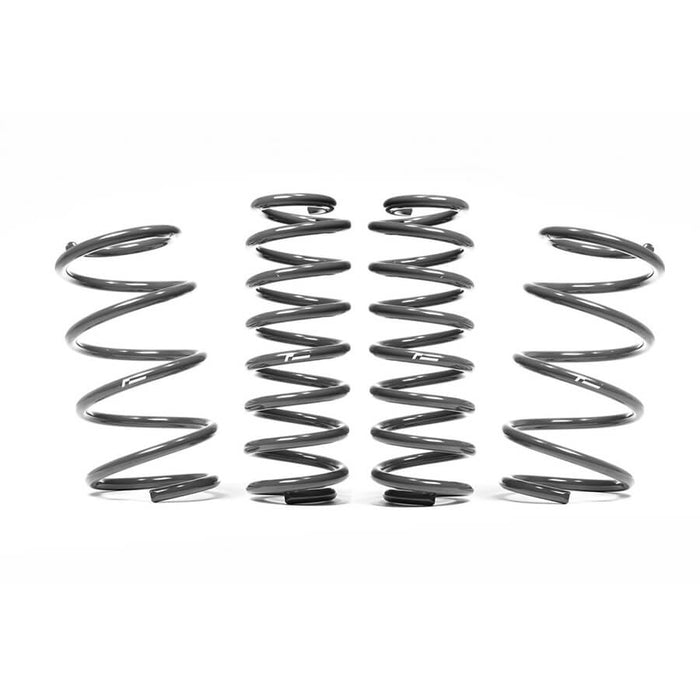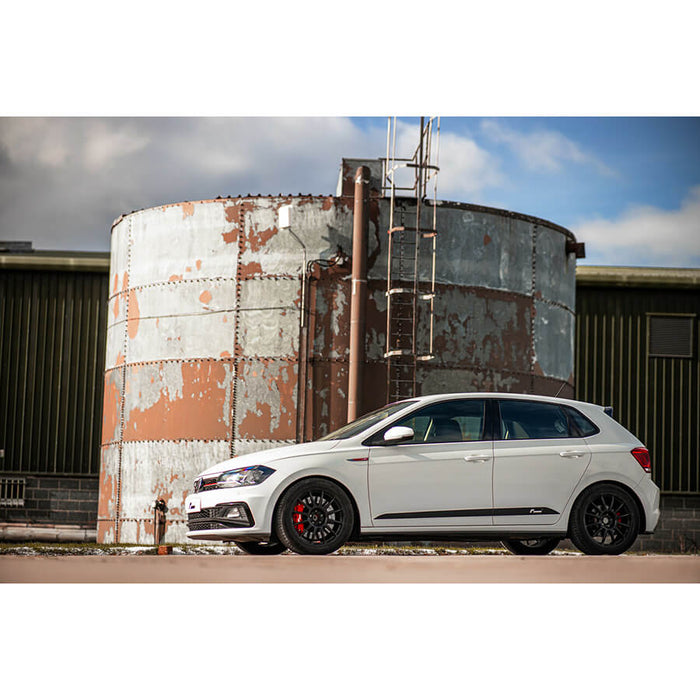 VW Polo GTI AW Lowering Springs - RacingLine Performance
£257.99 inc. VAT £214.99 excl. VAT
VW Polo GTI AW Lowering Springs by RacingLine Performance
**USING THE DROP-DOWN MENU ABOVE, SELECT IF YOU REQUIRE FITTING OR NOT.**
Find your perfect stance with the RacingLine Performance Sport Spring set for the all-new Volkswagen Polo GTI AW. These shorter MK6 Polo GTI lowering Springs reduce the ride height. This results in better handling, driving experience, and overall aesthetic appeal.
Front Axle Lowered by: 30mm
Rear Axle Lowered by: 35mm
These RacingLine Lowering Spring Kit lower your vehicle by 30-35mm, preserving the wheel space required for optimum ride quality. Installing these springs, lowers the centre of gravity of your vehicle, reducing body roll and creating a more dynamic ride. Not only do they improve the driving experience, but they also remove the ugly wheel gap, the stock springs create. Dropping your vehicle lower to the ground also gives it a unique sportier look.
RacingLine uses a progressive spring rate to preserve ride quality in normal use, but then stiffen the rates at the ends of the travel.
KEY FEATURES:
Reduces ride height by 30-35mm
Maintains and enhances a superb ride quality
Fully compatible with cars fitted with Volkswagen Group's switchable ACC/DCC (Adjustable Chassis Control) dampers.
Removes the nasty wheel gap
Improved overall aesthetics
The RacingLine 2019 Polo GTI lowering springs are the perfect upgrade for anyone looking to get their Polo GTI 'Show Quality'. Match these with a set of wheel spacers for an ultimate Stance Look.
Require Fitting?
If you would like us to fit the RacingLine Lowering Springs for the VW Polo GTI MK6, get in touch with a team member to arrange it for you. Our expert technicians will have no problem fitting it and will allow you to have peace of mind.
Contact us?
You can contact a member of our team using our Contact page.
Take a look
You might also like