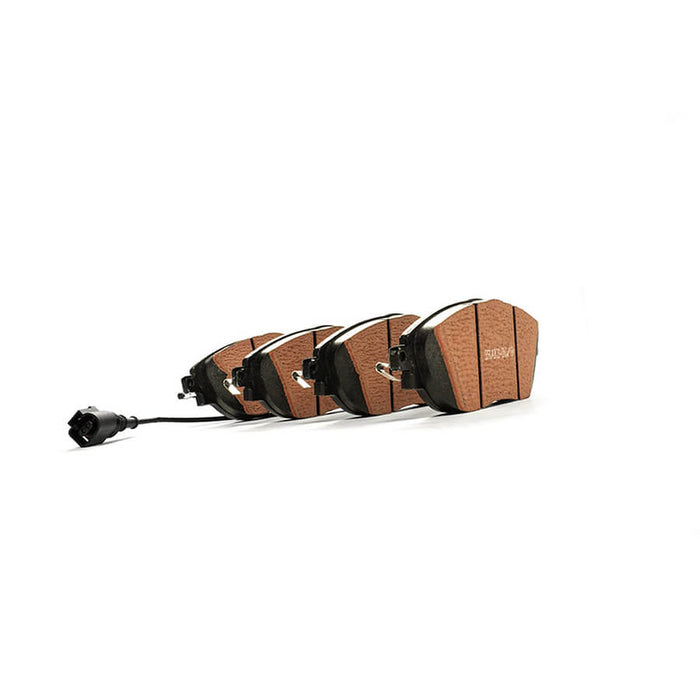 Performance Brake Pads Golf R - Racing Line
£131.04 inc. VAT £109.20 excl. VAT
Racing Line RP700 High Performance Brake Pads for the VW UP! GTI.
** Select from the drop-down menu above which set of brake pads you would like to ensure you receive the correct part**
The Racing Line High Performance Brake Pads for the VW UP! GTI use an advanced high friction material to provide the ultimate in braking! The stock brake pads on the VW UP! GTI can be subject to brake fade over time. Racing Line have developed these high performance brake pads that are a straight replacement for the OEM pads. The performance brake pads work alongside the stock brakes meaning you don't need to break the bank to have ultimate brakes.
These brakes are ideal for demanding driving. Perfect for fast road driving and for when you want to throw your car around the track. Racing Line have ran vigorous tests on the RP700 brake pads to ensure they are of the highest quality. Available in three different sets. Front Pair, Rear Pair, and the complete set. 
Key Features:
- Advanced high friction material.
- Build to withstand hard driving and track days.
- Designed to be used with stock brake hardware.
- Perfected pedal feel.
- Available as sets of front pads, rear pads, or front and rear set.
Vehicle Fitment
VW Golf 8
VW Golf 7 & 7.5 GTI 2013+
VW UP! GTI
VW Polo AW
Audi A3 8v
Audi A1 GB
Audi TT III 8S
Seat Leon III 5F
PART NO:
Front Pads- VWR670004
Rear Pads- VWR670005

Require Fitting?
If you would like us to fit the Racing Line High Performance Brake Pads RP700 to your VW Up! GTI, then get in touch with a member of the team to arrange it for you. Our expert technicians will have no problem fitting it and will allow you to have peace of mind.
Contact us?
You can contact a member of our team using our Contact page.
Take a look
You might also like