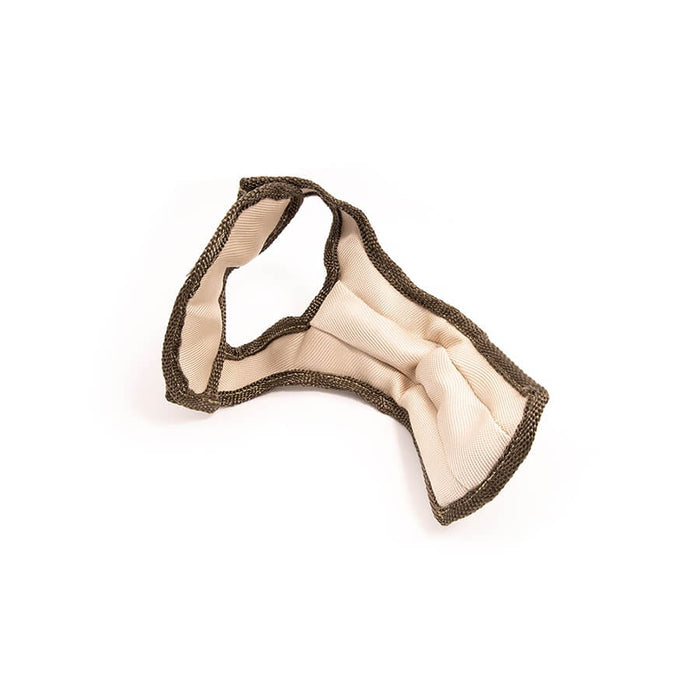 Forge Motorsport Turbo Blanket - MQB Models
£71.94 inc. VAT £59.95 excl. VAT
Forge Turbo Blanket MK7 Golf / MQB Models.
**CHECK THE VEHICLE FITMENT GUIDE BELOW TO SEE IF THIS TURBO BLANKET CAN FIT YOUR MAKE & MODEL.**
Protect what you value and look good doing so. If you're looking for an aesthetically pleasing engine upgrade that will protect the engine components whilst ensuring the efficiency of your engine then you need this Forge Turbo Blanket for the Golf GTI / R, Audi S3 and other MQB models.
Reduce turbo lag and produce more power with this simple and cheap upgrade. This turbo blanket is next to none on the market due to its prestigious construction, Stainless Steel rivets, Stainless Steel fasteners, carbon fabric outer shell, calcium magnesium silicate wool constructed inner core, and high-temperature silica fabric. This is one upgrade that is worth every penny.
Turbo Blanket Benefits.
This Turbo blanket is designed to isolate the radiant heat produced by the turbocharger, keeping the heat produced by the exhaust gases on the hot side of the turbocharger. In doing so this keeps the intake side cooler which allows for reduced turbo lag and produces cooler air intake.
Due to the cooler air intake temperatures more dense air is being supplied to the engine ensuring a more efficient power output.
KEY FEATURES:
Increased volume of oxygenated air supplied to the engine
Improved engine performance
Designed to assist in reducing turbo lag
Prolonging the life of the components of the engine
Calcium magnesium silicate wool constructed inner core
VEHICLE FITMENT
- AUDI A1 8X
- AUDI A3 8V
- AUDI S3 8V
- AUDI S4 B9
- SEAT IBIZA MK4.5 1.4TSI
- SEAT LEON MK3 1.4TSI
- SEAT LEON MK3 CUPRA 280/290/300R
- SKODA SUPERB 280 4X4 DSG
- VW ARTEON 2.0TDI
- VW GOLF 1.4TSI
- VW GOLF GTI MK7 / 7.5
- VW GOLF GTI CLUBSPORT ED40
- VW GOLF R MK7 / 7.5
- VW JETTA 1.4TSI
- VW POLO GTI AW MK6
- VW T6 2.0TDI
- VW TIGUAN 2.0TSI
Require Fitting?
If you would like us to fit the VUDU Oil Catch Can for the Ford Fiesta ST MK8, get in touch with a team member to arrange it for you. Our expert technicians will have no problem fitting it and will allow you to have peace of mind.
Contact us?
You can contact a member of our team using our Contact page.
Take a look
You might also like