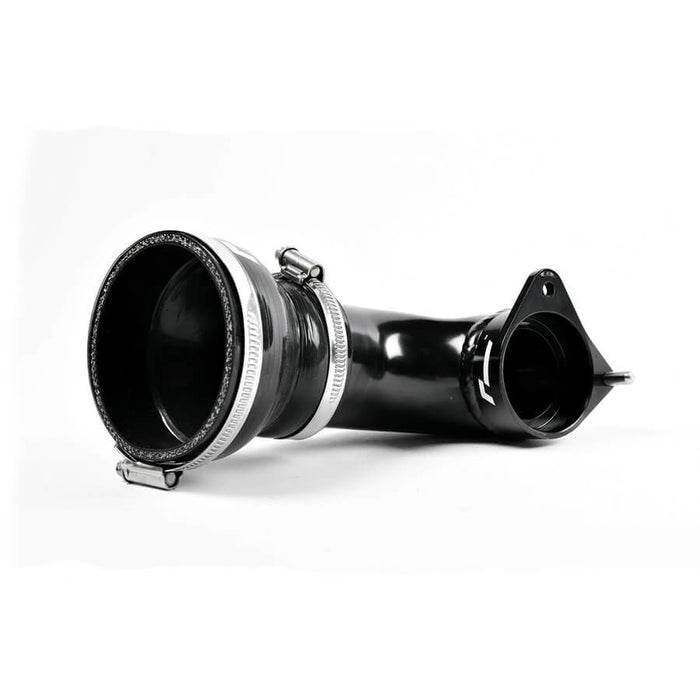 VW Up! GTI Turbo Inlet Elbow - Racing Line
Regular price £107.45 £96.71 inc. VAT £80.59 excl. VAT
The Racing Line Turbo Inlet Elbow for the VW UP! GTI.
Breathe Free with the Racing Line Turbo Inlet Elbow for the Volkswagen Up! GTI. Pair this with the Racing Line Cold Air Intake Kit and you're creating one mean machine!
Compared with the stock elbow the Racing Line Elbow has an enlarged pipe diameter allowing for an increase in air flow into the turbo. That increase in airflow means more power, and a bigger smile on your face. The Turbo Inlet Elbow is compatible with the stock air box, however we recommend you upgrade your Intake System to make sure you don't miss out on those power gains!
It's ready to support higher power outputs as well as turbo upgrades as well, this will be with you all the way. It is a direct replacement for the restrictive, plastic pipe, and can easily be installed at home with no expert knowledge required.
Key Features:
- Improved airflow
- Increase in power output.
- Reinforced high quality silicone to prevent deformation under boost pressure.
- Formed lip on the joins ensures smooth airflow transition.
- Maximum diameter ultra-thin wall 6061-T6 aluminium, anodised gloss black.
Vehicle Fitment:
VW UP! GTI

VW Golf 7 & 7.5 1.0 TSI

VW Polo 1.0 TSI 6C+AW

Audi A1 1.0 TSI

Audi A3 1.0 TSI

Seat Ibiza 1.0 TSI

Seat Leon III 1.0 TSI
PART NO: VWR12UPITINLET
Require Fitting?
If you would like us to fit the Racing Line Turbo Inlet Elbow to your VW Up! GTI, then get in touch with a member of the team to arrange it for you. Our expert technicians will have no problem fitting it and will allow you to have peace of mind.
Contact us?
You can contact a member of our team using our Contact page.
Take a look
You might also like