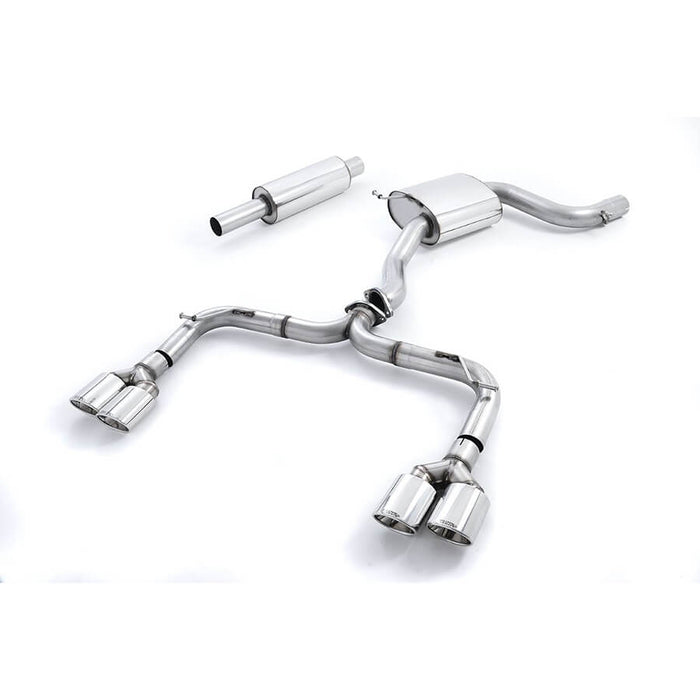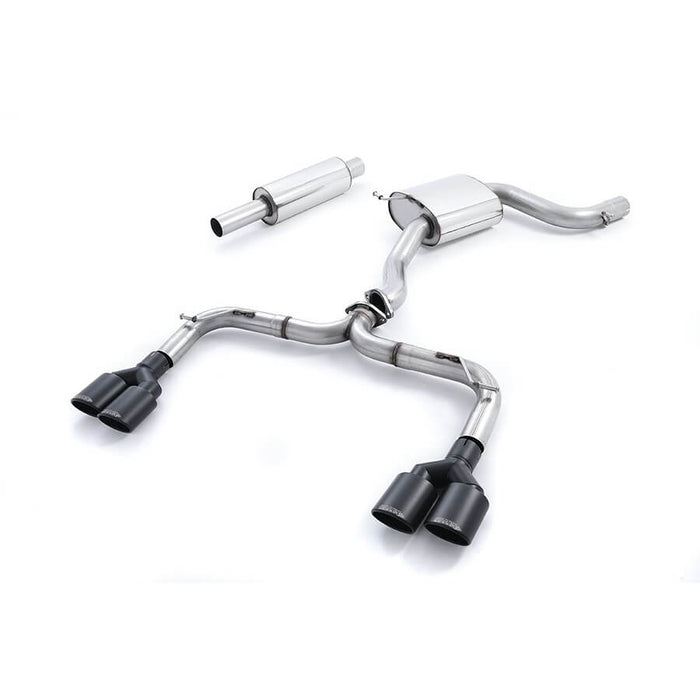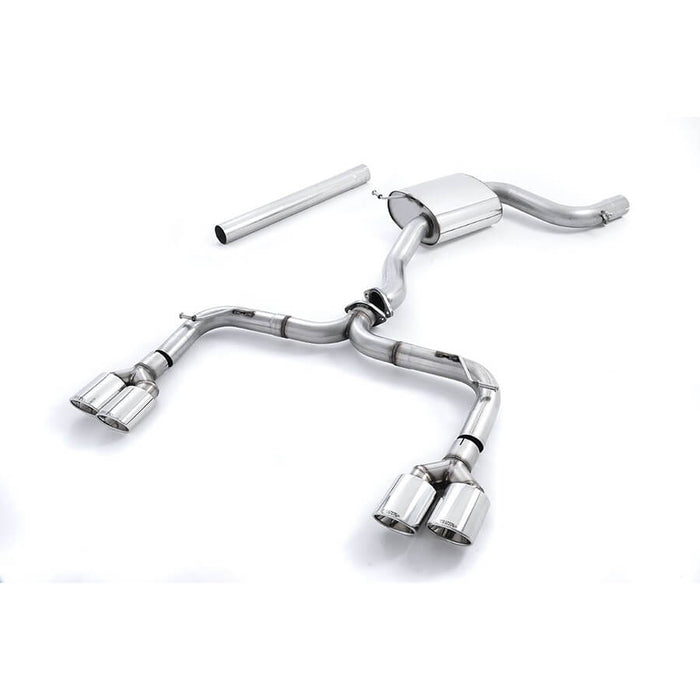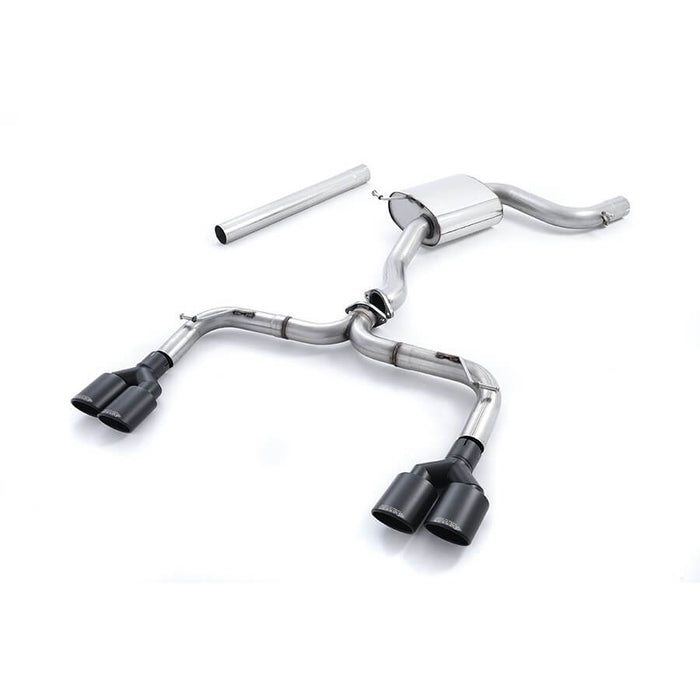 VW Golf GTI MK7 Exhaust R-Style Cat-Back - Milltek Sport
Regular price £1,152.41 £1,037.17 inc. VAT £864.31 excl. VAT
Milltek Golf GTI MK7 Exhaust Upgrade R-Style Cat-Back.
**USING THE DROP-DOWN MENU ABOVE, SELECT WHICH FRONT PIPE, TIPS, AND FITTING YOU WOULD LIKE.**
!!This exhaust system requires the MK7 Golf R Rear Bumper and Valance!!
If you want to improve the looks, sound, and performance of your VW Golf MK7 GTI then this Milltek Cat-Back Exhaust system is the upgrade you need. This sports exhaust upgrade is designed to give your GTI the aesthetic edge of the R models, with the R-style exhaust.
This exhaust follows the same standard of high quality as you we come to expect from Milltek products. This exhaust is available with either a centre silencer or with the centre silencer deleted. The removal of the centre silencer, as expected, makes for an even louder exhaust system. It fully unlocks the full vocal range the exhaust has to offer.
The enlarged stainless steel pipework allows gases to flow much freer through the system, which results in an increase in power and amplified exhaust tone.
This exhaust allows the user to control the tone and the volume of the exhaust note as they drive using the driving mode selector. This exhaust system fits both the 12-17 GTI and the GTI performance Clubsport.
KEY FEATURES:
Increase in power, looks, and sound
High-quality Stainless Steel construct
Choice of front pipe/tailpipes
Loder exhaust system
If you love this Golf GTI MK7 Exhaust upgrade and want further noise and power gains, we recommend upgrading the turbo-downpipe to either a de-cat or a 200 cell sports cat. Please note that the Decat downpipe is for non-road use only.
If power is what you're chasing then you will want the VUDU Performance Golf GTI Remap Stage 1.
Require Fitting?
If you would like us to fit the Milltek Sport R-Style Cat-Back Exhaust for the Golf GTI MK7, then get in touch with a member of the team to arrange it for you. Our expert technicians will have no problem fitting it and will allow you to have peace of mind.
Contact us?
You can contact a member of our team using our Contact page.
Take a look
You might also like