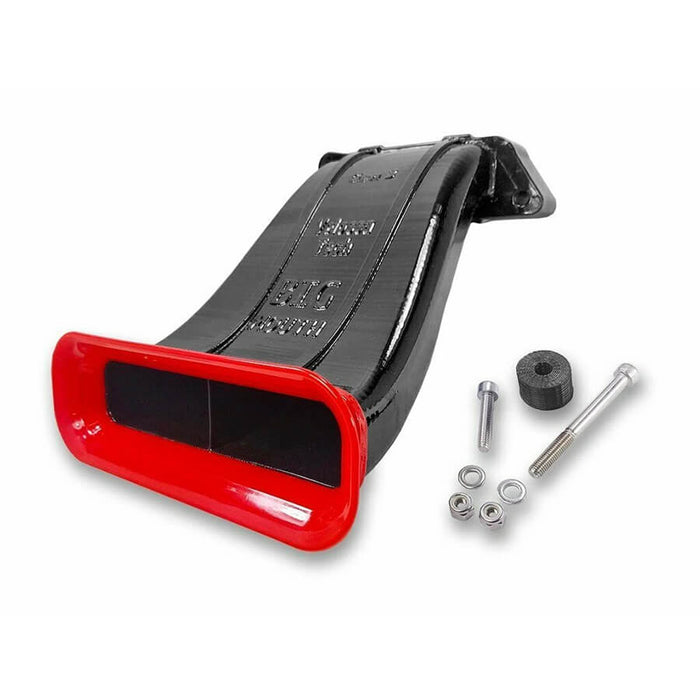 Velossa Tech BIG MOUTH Ram Air Kit - Ford Fiesta ST180
£159.95 inc. VAT £133.29 excl. VAT
Velossa Tech BIG MOUTH Ram Air Kit For The Ford Fiesta ST180
The Velossa Tech intake kit has been specifically designed to scoop up, pressurize and feed fresh air into the airbox on the Ford Fiesta ST180, assisting with an improved performance, quicker throttle response and reducing intake air temperatures.
Using the forward motion of your Fiesta ST180, the Velossa Tech intake kit transforms the the motion into pressure which increases the inlet pressure to the turbocharger to have a profound effect on the overall performance of the vehicle. The Ram Air Kit also increases the air mass flow, reducing the wastegate duty cycle, as well as the inlet and charge temperatures compared to the temperatures produced from the stock intake system. On top of all the performance advantages, the Velossa Tech BIG MOUTH Ram Air Kit also produces the signature Velossa Tech growl, with no other intake system producing a similar intake noise!
When rival Fiesta ST models see the massive inlet flare through the grill, they'll know you mean business!
Require a Fitting?
Please contact a member of our team for further details on the Velossa Tech BIG MOUTH Ram Air Kit for the Ford Fiesta ST180 with fitting and dyno testing available at our state of the art workshop facility in West Yorkshire.
Call or Email to discuss:
Tel: 01924 228042 | Email: sales@vuduperformance.com
Take a look
You might also like